Direct integrations for travel suppliers
Direct integrations for travel suppliers
Work with our team to build an integration that goes beyond typical NDC connections
Modernize content distribution
Provide corporate travelers and travel agents with the same rich options that are available through your direct channels when you distribute your content through Spotnana's Travel-as-a-Service Platform.
Omnichannel corporate bookings
Spotnana provides a single platform for travelers and travel agents. We ensure your content is available regardless of whether a trip is booked through our web-based online booking tool, mobile app, or agent desktop.
Self-service trip modifications
Spotnana integrations go beyond the basics of booking trips. We give travelers and travel agents the power to make the changes they need to adjust travel plans.
Exchanges

Travelers and travel agents can change travel dates, destinations, and flight departure times with ease, and any additional fees and refunds are automatically processed.

Cancellations

Flights can be canceled and fees can be automatically refunded in accordance with void windows and rate restrictions.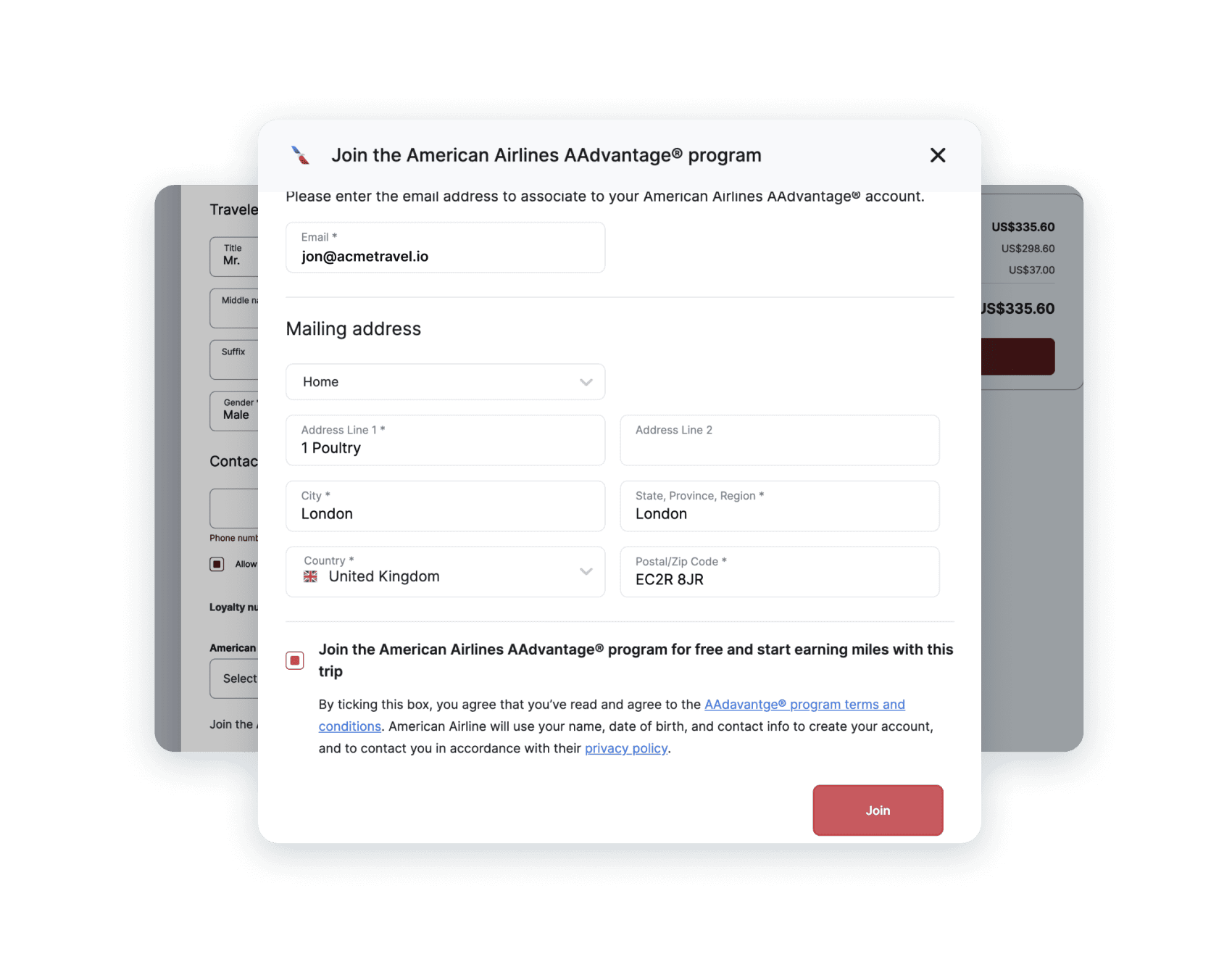 Seamless loyalty program enrollment
Travelers can use the data in their profile to effortlessly enroll in your loyalty program at the time of booking.