Ebooks
5 steps to creating an effective travel policy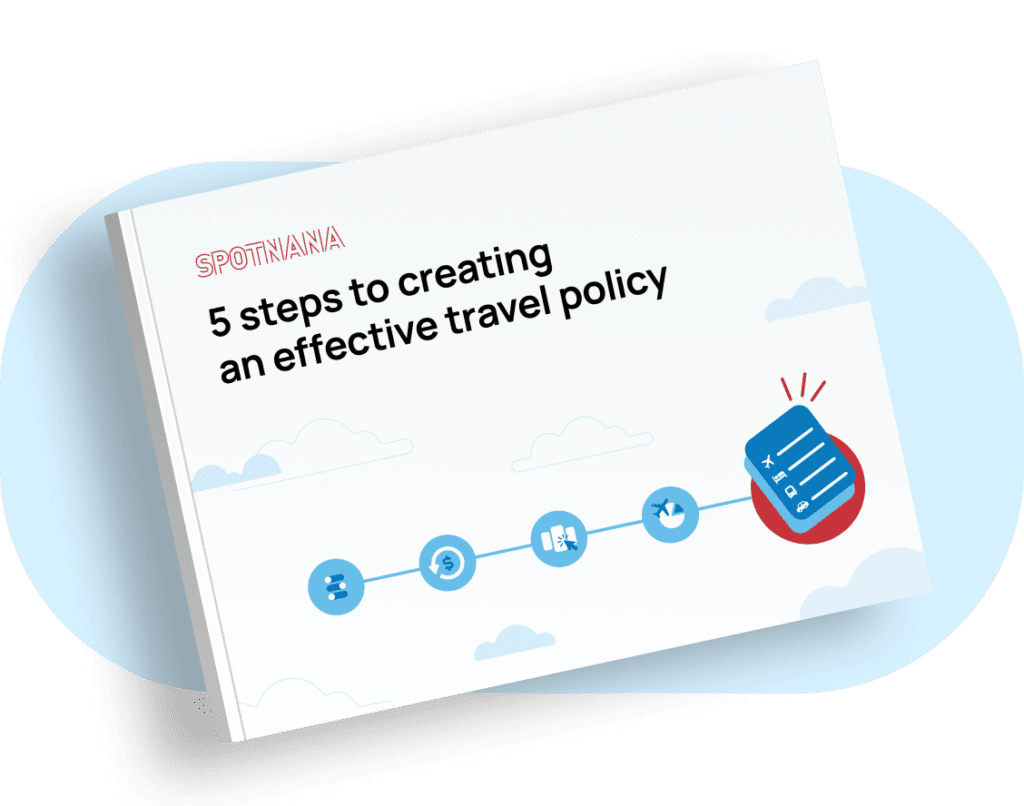 Learn how to build and improve a travel program in five easy steps.
It can be daunting to create a travel policy if your company hasn't implemented one before. Designing an effective policy will drive cost savings, reduce administrative time, and provide better experiences for your business travelers. In this guide, you will learn how to: 
Determine the objectives of your program

Find out which guidelines work best 

Drive alignment inside your company

Supercharge your program with technology

Tweak your policies for greater benefits
Find out more tips for building an effective travel policy by downloading this report.