Announcing Seat 1A, White-Glove Service for VIP Travelers
February 16, 2023
Categories
News,Travel Management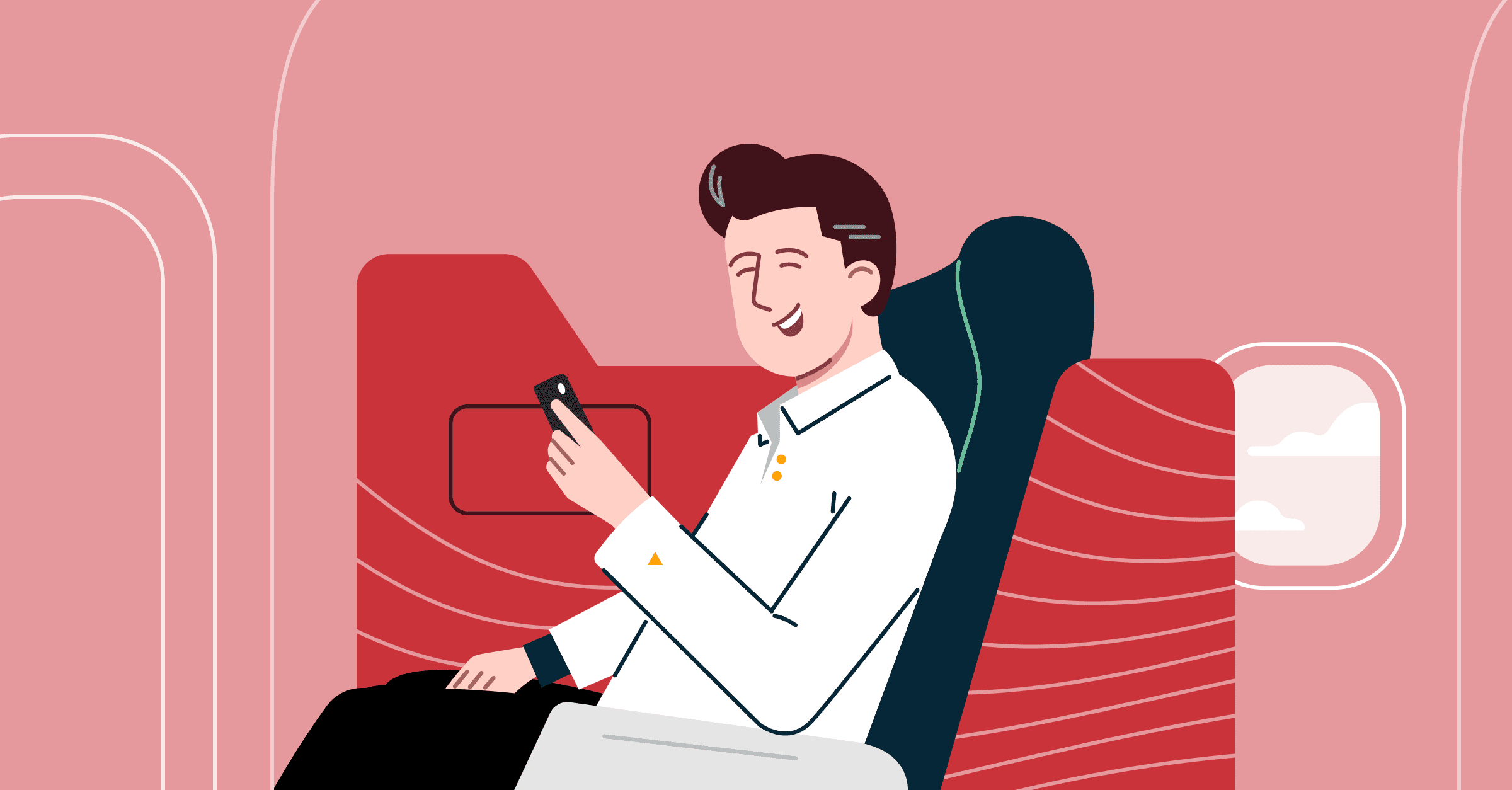 For my entire adult life, I have been obsessed with travel in the front of the cabin. Far beyond simply finding the best fares, my passion for VIP travel has always been about delivering exceptional end-to-end travel experiences.
Which airlines have the most comfortable lie-flat seats, which hotels have the best chefs, and which providers have the best credit card and loyalty programs? All of this and more consumed my thoughts and the thoughts of my team at the two TMCs I founded prior to Spotnana. We set out to deliver a superior level of service using the best available technology in the market at the time, and we came to realize that truly superior service required a completely new infrastructure for travel. The existing tools were simply too limited
Spotnana was created to address this challenge, and I'm proud to say we've built a new, modern infrastructure for the travel industry to achieve just that. But that's not all – the DNA of providing a superior level of service to all of our customers, including VIP travelers, has been a part of our company since day one.
Introducing Seat 1A
One of the most important attributes of highly effective executive leaders is how they use their time. Every second they spend sorting out their travel logistics is a moment that could have been used to win a new deal, make a critical decision, or inspire their team to achieve new heights.
Executives need a travel management company that enables them to focus on their business instead of their travel plans. One that provides instant access to elite travel agents who deliver personalized service and flawlessly execute last minute trip changes.
More than anything they need a partner they can rely on.
Today I'm excited to announce that Spotnana's VIP traveler service, Seat 1A, is now available. Seat 1A harnesses the power and flexibility of Spotnana's Travel-as-a-Service Platform to provide executives and other VIP travelers with personalized, proactive white-glove service.
Seat 1A travelers have access to an elite team of senior Spotnana Customer Experience Agents that focus on serving VIP travelers and have extensive experience meeting their needs.
Services provided by our Seat 1A agents include:
Personalized VIP travel booking

– including support for private jet and yacht charters, black car reservations, villa rentals, and companion and leisure travel. 

Proactive trip management

– including quality checks 72 hours before departure, disruption assistance, waitlist monitoring for sold-out flights, lost luggage assistance, and more.

Premium traveler experiences

– such as securing early check-in and late check-out at hotels, flight and hotel upgrades, food and beverage credits, and other amenities when available.
We provide instant 24/7 access to Seat 1A travel agents via phone, chat, and email channels that are exclusive to our Seat 1A users. Spotnana's modern online booking tool also offers an optional digital request form, enabling VIP travelers and their travel arrangers to submit requests directly to our Seat 1A team.
Seat 1A users are designated easily within the Spotnana platform by a Customer Success Manager, and there's no limit to the number of VIPs at your company who can use our Seat 1A services.
Onboarding for Seat 1A travelers and their support team takes place through a private conversation with one of our Customer Experience Agents to ensure that the exact needs and preferences of each VIP traveler are factored into their reservations.
As with our standard service, we simply charge a flat rate per trip. There are no additional fees for contacting our team, regardless of the number of times a trip needs to change.
The power of a modern tech stack
Although many travel management companies offer a VIP traveler program, our technology enables us to deliver a service experience like no one else. Spotnana has built a new, cloud-based tech stack for the travel industry from the ground up. As a result, our Customer Experience Agents are able to use the same platform and data as the travelers they serve.
We're uniquely able to save travelers valuable time and provide a personalized service experience because our agents have instant access to profiles, policies, trips, negotiated rates, preferred properties, unused tickets, and more – all at their fingertips.
It's the goal of everyone at Spotnana to help our customers build stronger human connections through travel, and we will never stop innovating new ways to make travel seamless, enjoyable, and easy to manage.
Want to learn more about how Seat 1A provides unparalleled travel experiences to leaders, executives, and VIPs? Get a demo of Spotnana today.