Policy management
Increase compliance and savings with easy-to-manage business travel policies designed to support corporations of any size.
Combine ultimate flexibility with maximum control
Keep travel spend in check with minimal administrative overhead.
Global policy management

Manage all travel policies through a single console - we deploy one global instance of our software for all locations.

Granular policy controls

Configure complex air, hotel, car rental, and rail policies in seconds for any group of employees.

Flexible approval workflows

Choose when you want to have no approval, soft approval, or hard approval and assign one or more approvers.
Dynamic travel policies
Configure policy rules based on median fare, lowest fare, or lowest logical fare. Set specific parameters that determine which travel options are included and excluded in the search results used to identify out of policy booking options.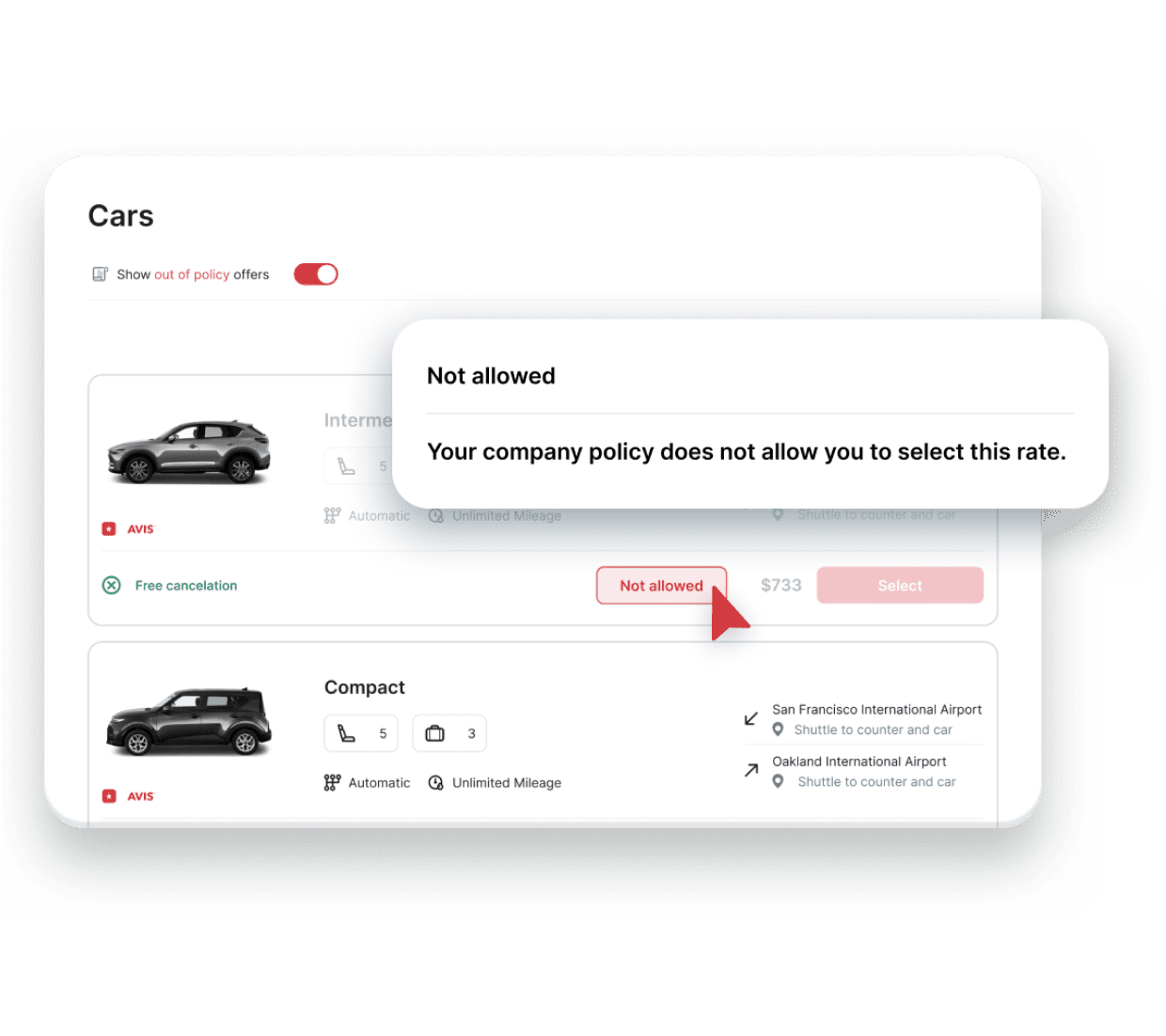 Show but do not allow booking
Build traveler trust by ensuring specific out-of-policy travel options are visible, but not bookable based on configurable rules for airfares, cabin classes, hotel rates, vehicle types, suppliers, locations, and more.
Manage payment methods
Simplify reconciliation and reduce the risk of fraud by controlling which central, virtual, and individual payment options are available to travelers around the world.
Gain insights to guide your policy decisions
Spotnana logs vast amounts of data and makes it available to you in real time to help you make informed decisions about your business travel policies.
Sustainability policy controls

Guide employees toward greener travel options by setting a maximum threshold for carbon emissions.

Configurable reason codes for policy violations

Define custom reason codes for out-of-policy bookings to quantify the top reasons for policy violations.

Real-time travel policy analytics

Gain real-time insights into policy compliance through powerful analytics with granular data.
The data we see on in-policy bookings helps us determine when our policies may need to be adjusted. We've achieved 100% in-policy bookings for hotels.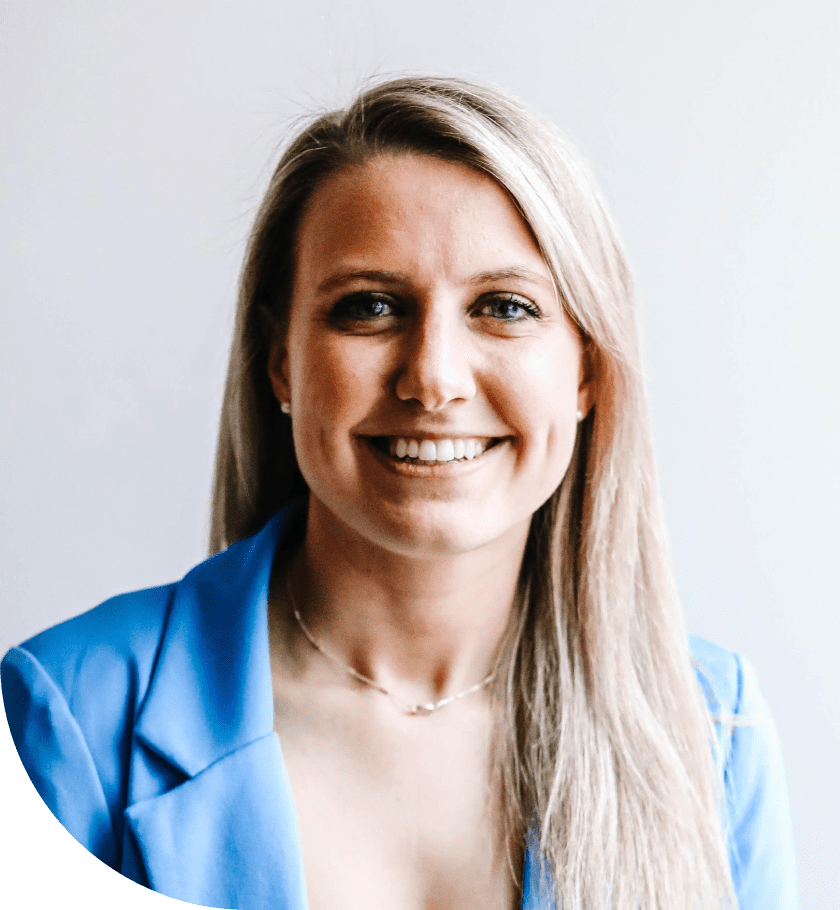 Spotnana is where the real policy enforcement happens.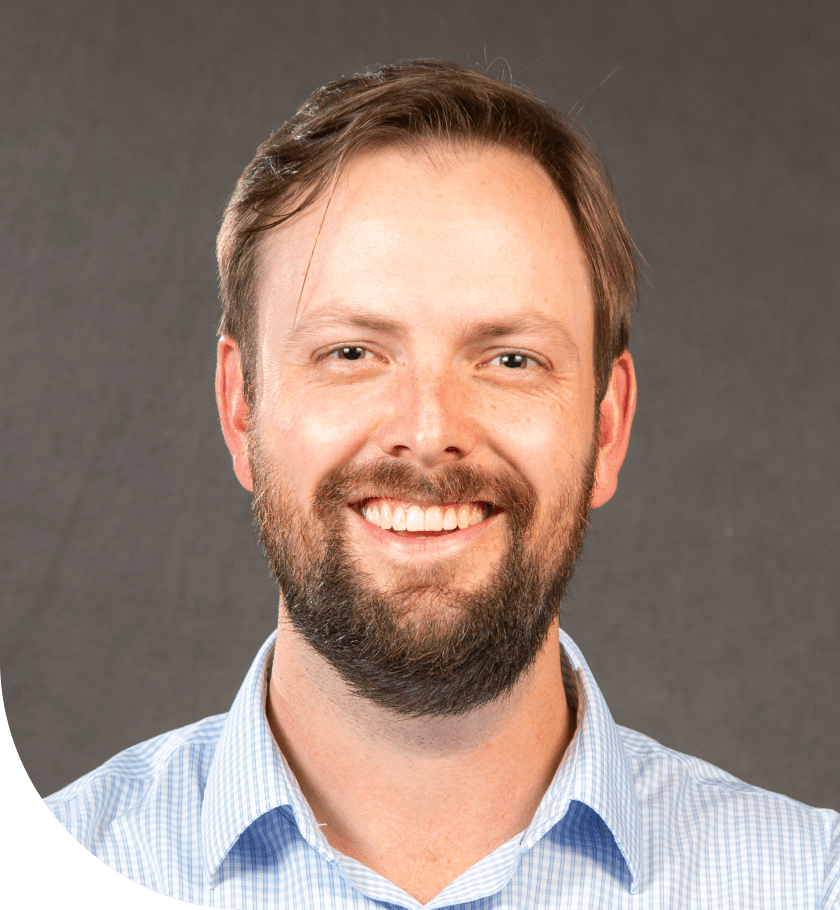 I was able to add everybody to Spotnana and grant access to the company card. I never had to worry about out-of-policy bookings.