Next-gen platform for travel suppliers
Partner with Spotnana to power your online booking portal and modernize distribution.
Redefining travel sales and distribution for the world's leading suppliers
Upgrade and expand your corporate booking portal and mobile app
Modernize your booking experience for corporations and accelerate innovation.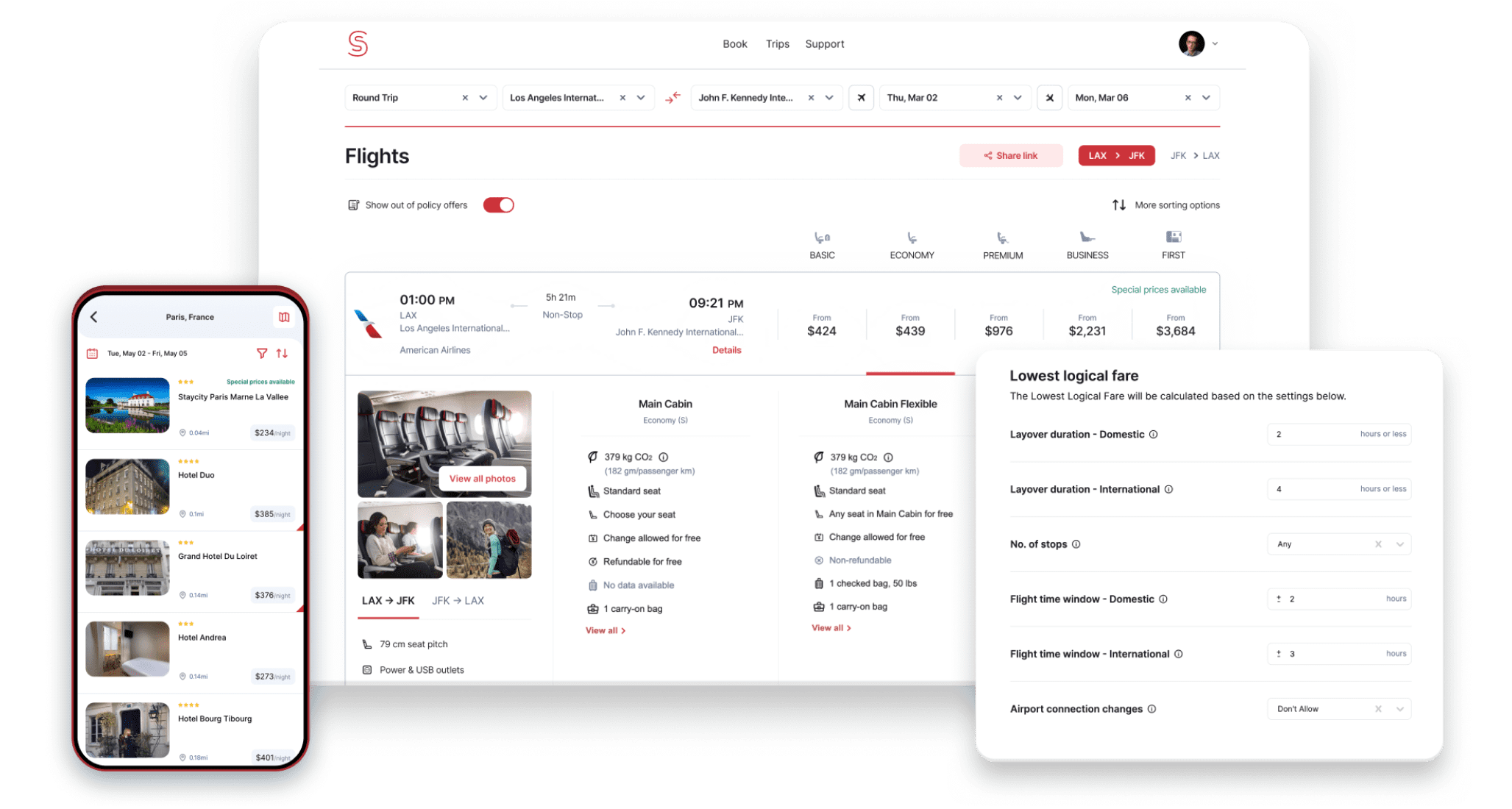 Enable travelers to book entire trips online

Allow customers to book and manage trips with air, hotel, car, and rail segments, while hiding competitor offers.

Pay for travel with points, cards, or both

Enable customers to pay for travel using loyalty rewards points, credit cards, or a flexible combination of the two.

Deep integration with your core systems

Provide travelers with the best possible booking experience through a deep integration with your PSS or CRS.
Deliver a seamless user experience that showcases your brand
Spotnana is designed to be embedded and integrated with your digital properties.
Optimized shopping experiences

We support continuous pricing, custom bundles, ancillaries, seat maps that reflect loyalty status, unused ticket credits, and more.

Self-service exchanges and cancellations

Our integrations allow travelers to change flights, seats, rooms, dates, and locations, as well as cancel bookings without agent assistance.

Comprehensive global servicing

We provide a single platform for travelers and agents, enabling efficient, personalized service regardless of content source.
Accelerate your vision for the future
Work with us to bring your ideas to life! We view a direct integration as just the beginning of our partnership and love being first to market with your latest innovations.
Your questions answered
Get fast answers to the most frequently asked questions about partnering with Spotnana and integrating with our travel platform.