Real-time travel analytics
Gain unique insights that help you control travel spend, increase policy compliance, negotiate discounts, and more.
Global data with zero wait time
Travel data that is always complete, up-to-date, and instantly accessible.
Understand policy compliance

Gain insights that help you increase compliance, including who violates your policies most often and which rules are most frequently ignored.

Analyze travel spend

Quantify savings, identify top suppliers, view spending trends at a glance, and quickly drill down into data from any part of the organization.

Track traveler activity

Reduce safety risks and improve employee health and wellness with insight into when and where your employees are traveling in the world.
Configurable out of the box reports
View all spend and activity at a glance, and dive deep into detailed reports for flights, hotels, car rentals and rail:
Transaction reports – capture data on spend, savings, policies, carbon emissions, and more.
Manifest reports – track trip dates, times, and locations.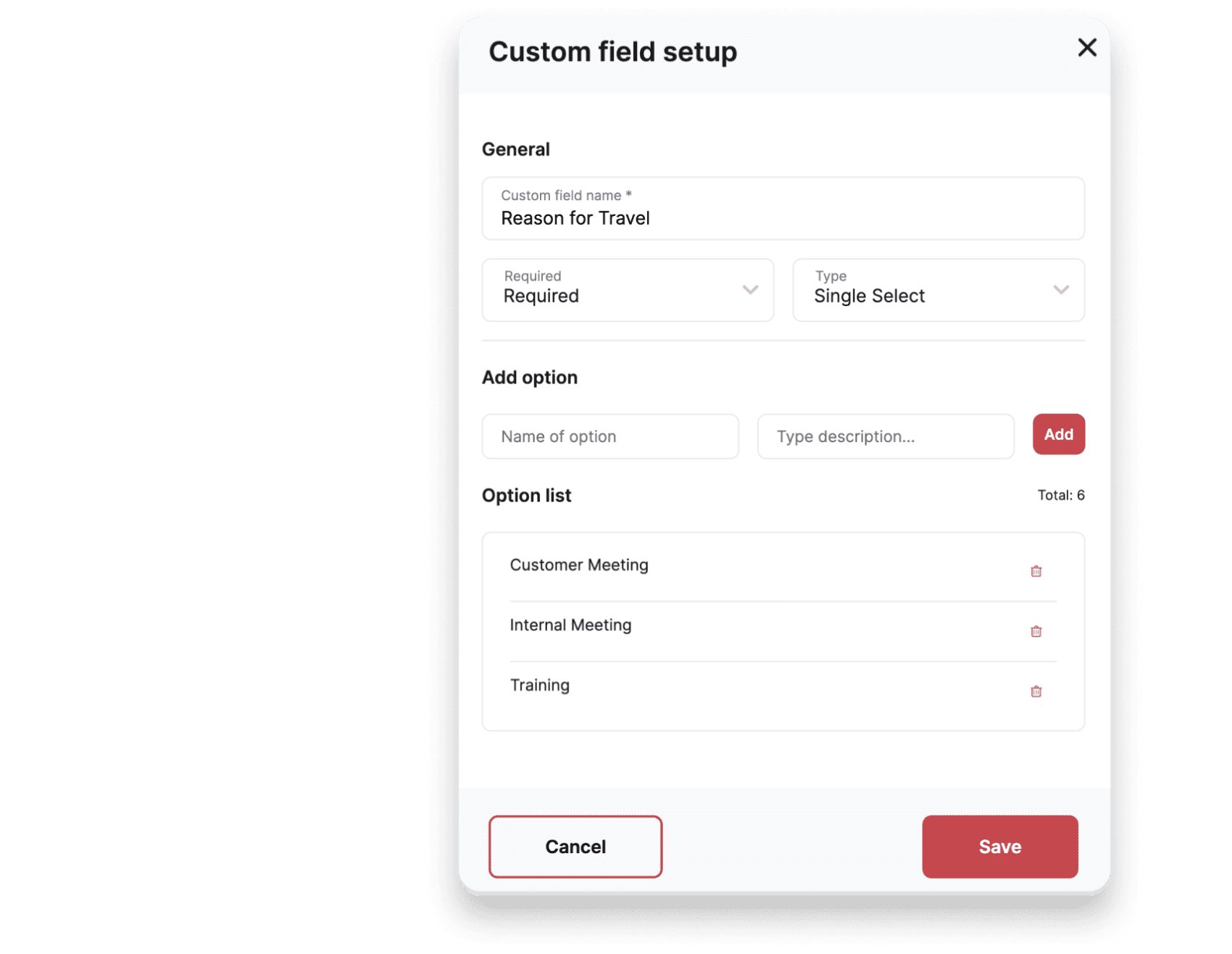 Custom fields
Create your own questions in seconds to capture data during the booking flow. Make questions mandatory or optional. Use custom fields to tie trips to accounts, project codes, events, and more.
Individual traveler reports
Provide travelers with comprehensive analytics on their own travel history, so they can understand their real-time impact on budgets, compliance, carbon emissions, and more.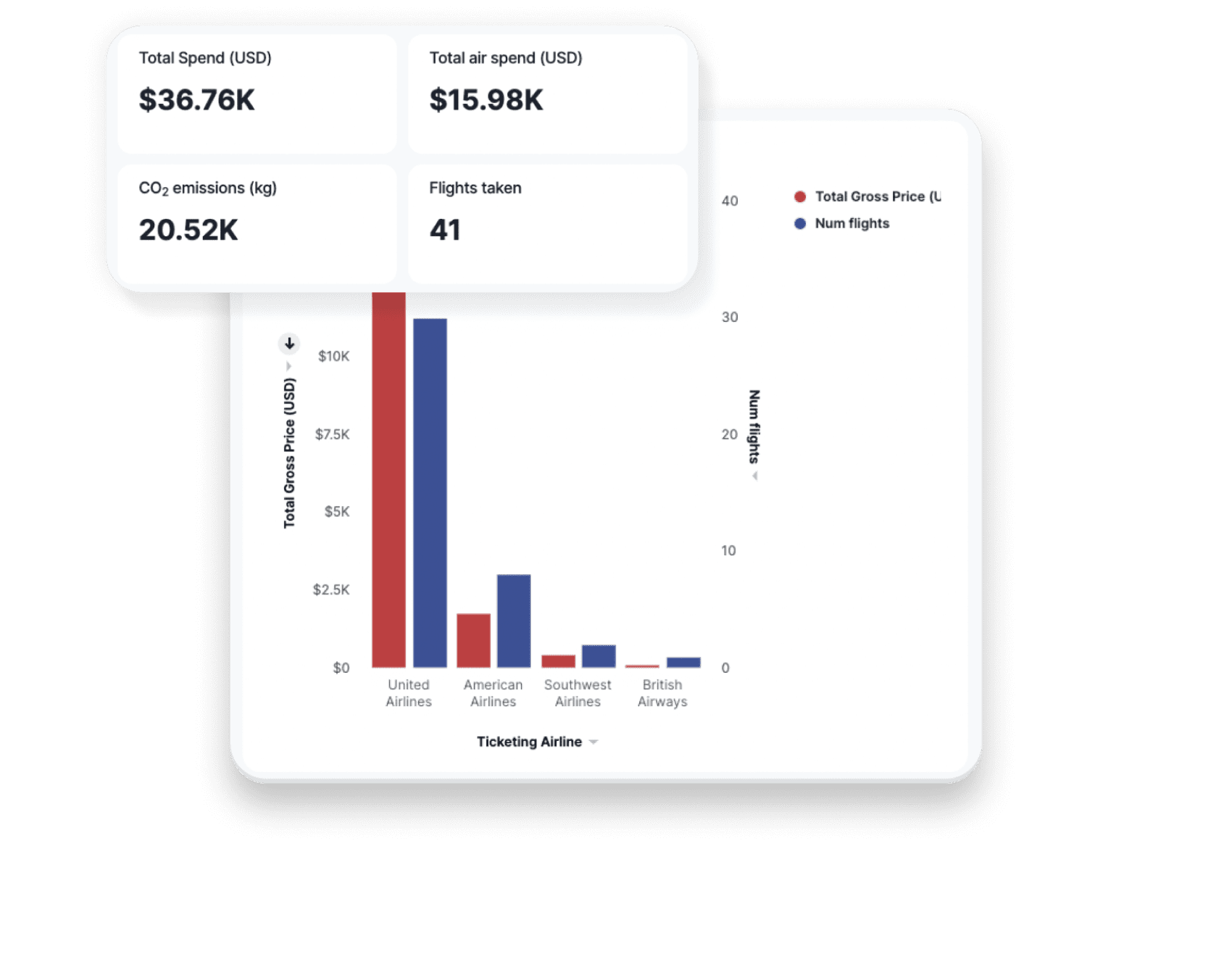 Experience the power of a new System of Record for travel
We capture more data than could ever fit in a PNR, enabling unprecedented insights.
One global instance

We deploy one instance of our global platform across all your office locations, eliminating the need for painful data integration projects.

Integrated content sources

Gain instant insights into bookings from any source. Spotnana seamlessly merges transaction data from GDS, NDC, LCC, and other booking channels.

Bring your own BI tool

Filter and export data sets in seconds for additional analysis, or use our APIs to feed data directly into your preferred analytics and reporting tools.