Building the next generation of rail travel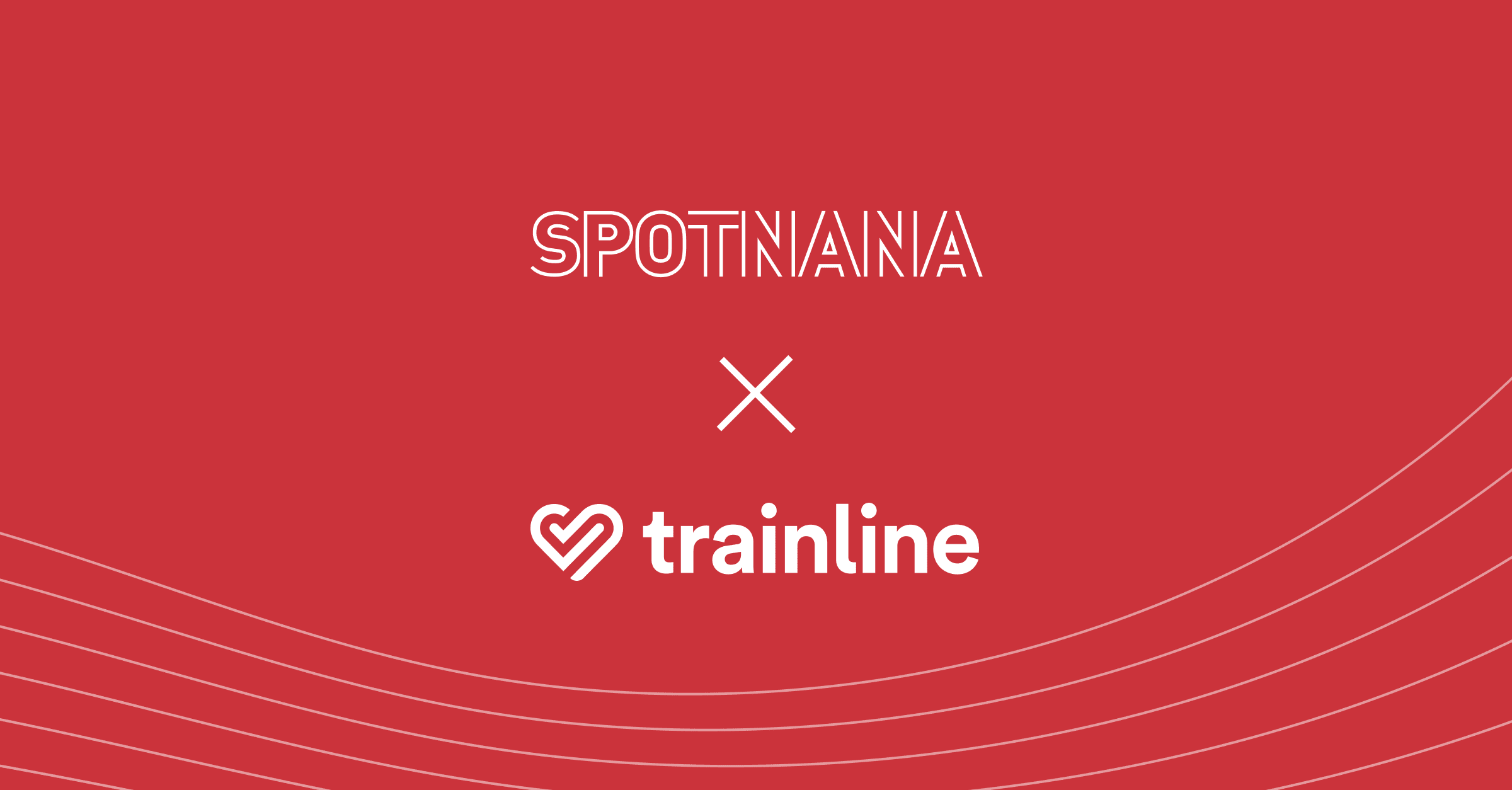 European rail is one of the most complex offerings to solve for in corporate travel, because it requires investing in a broad range of unique features and negotiating complex licensing agreements.
Travelers typically can't book the rail trips they need inside their approved online booking tool (OBT) and are usually guided to use another rail booking service or book directly with a rail line. This leads to a fragmented experience for travelers and a lack of control for travel managers, who don't have visibility into costs or where travelers are on a journey.
I've seen throughout my decades of experience in corporate travel that even the biggest travel management companies (TMCs) don't have the resources to build robust rail connections and provide comprehensive European rail access to travelers.
Our mission since day one at Spotnana is to modernize the infrastructure of the travel industry. Providing comprehensive European rail options, alongside the ability for travelers to instantly change and cancel their rail bookings, are essential to this effort. 
I'm delighted to share that Spotnana has deployed a deep integration to Trainline Partner Solutions' latest rich content API, a connection built and deployed in just months, making Spotnana the fastest ever to bring Trainline's new API online.
Rich rail content will soon be available for Spotnana customers traveling in the UK, Germany (Deutsche Bahn), Switzerland (SBB), Italy (Trenitalia), and Spain (Renfe) with coverage of all remaining Trainline partner rail carriers expected in the next few months as we finalize accreditations. 
Rail content in these countries joins our integration with Amtrak in the U.S. to provide broad access to the best rail content in North America and Europe.
Next-gen rail experience
It's been a pleasure working with the Trainline Partner Solutions team to bring a next-generation rail shopping experience to our customers. We're only just getting started.
Our industry-leading capabilities for self-service exchanges and cancellations apply to all travel modalities, including rail bookings in Europe, putting travelers in control of their trips like never before. Travelers can also see how full a train car is before booking, select seats when buying a ticket, view detailed amenity information for each leg of their journey, and more.
Spotnana customers now have access to industry-leading features including:
Best-in-class modern shopping experience

– travelers can apply discounts from rail cards and loyalty programs, select seats based on real-time seat maps, view accurate amenity details for each leg of a multi-carrier trip, and purchase comfort options and ancillaries, such as in-seat meals and Wi-Fi.

Split-ticket pricing

– travelers receive the best possible prices on UK fares with split-ticket pricing, which allows for individual legs of a trip to be booked independently at reduced prices.

Self-service changes and cancellations

– travelers can change and cancel their rail trips using the Spotnana Mobile App and Online Booking Tool, with the full ability to cancel individual tickets in a multi-ticket trip.

Seamless global servicing

– Spotnana travelers and agents use the same platform, so travel agents have full access to fare rules, multi passenger booking, traveler preferences, loyalty entitlements, and policy guidelines.

Real-time global analytics

– Travel managers can see full details on bookings, exchanges, and cancellations for all rail carrier bookings in addition to the location of travelers.

Integrated air and rail search

–  when a traveler searches for a flight, Spotnana automatically runs a rail search in parallel and makes it easy to find an appropriate rail alternative.
"We want to offer a simple and seamless retailing experience for train tickets to the widest possible audience. We're delighted to partner with Spotnana to help achieve that goal and make rail travel an attractive and easy choice for their customers."

– Cedric Dufour, Head of Commercial, Europe for Trainline Partner Solutions
Sustainable European rail
Our integration with Trainline Partner Solutions' Global API demonstrates our ongoing commitment to bring the widest array of travel options to our customers. Our microservices-based infrastructure makes booking easy for travelers, and our automations make it simple to change any trip when needed. 
Our rail connections are also shared with our channel partners, enabling them to provide the best rail access to their own customers.
Sustainability is important to us and rail travel is essential for reducing carbon emissions in business travel. In addition to providing an integrated air and rail search experience to help travelers make sustainable travel choices, Spotnana allows travel managers to track carbon emissions from employee travel, set smart policy guidelines for travelers, and offset their program's carbon emissions using a fast, exact, and permanent process powered by a European sustainability leader.
To learn more about how access to European rail content can improve traveler experiences and help you meet your sustainability goals, reach out for a demo of Spotnana today.