How Spotnana Supports NDC
April 05, 2023
Categories
Innovation,Travel Management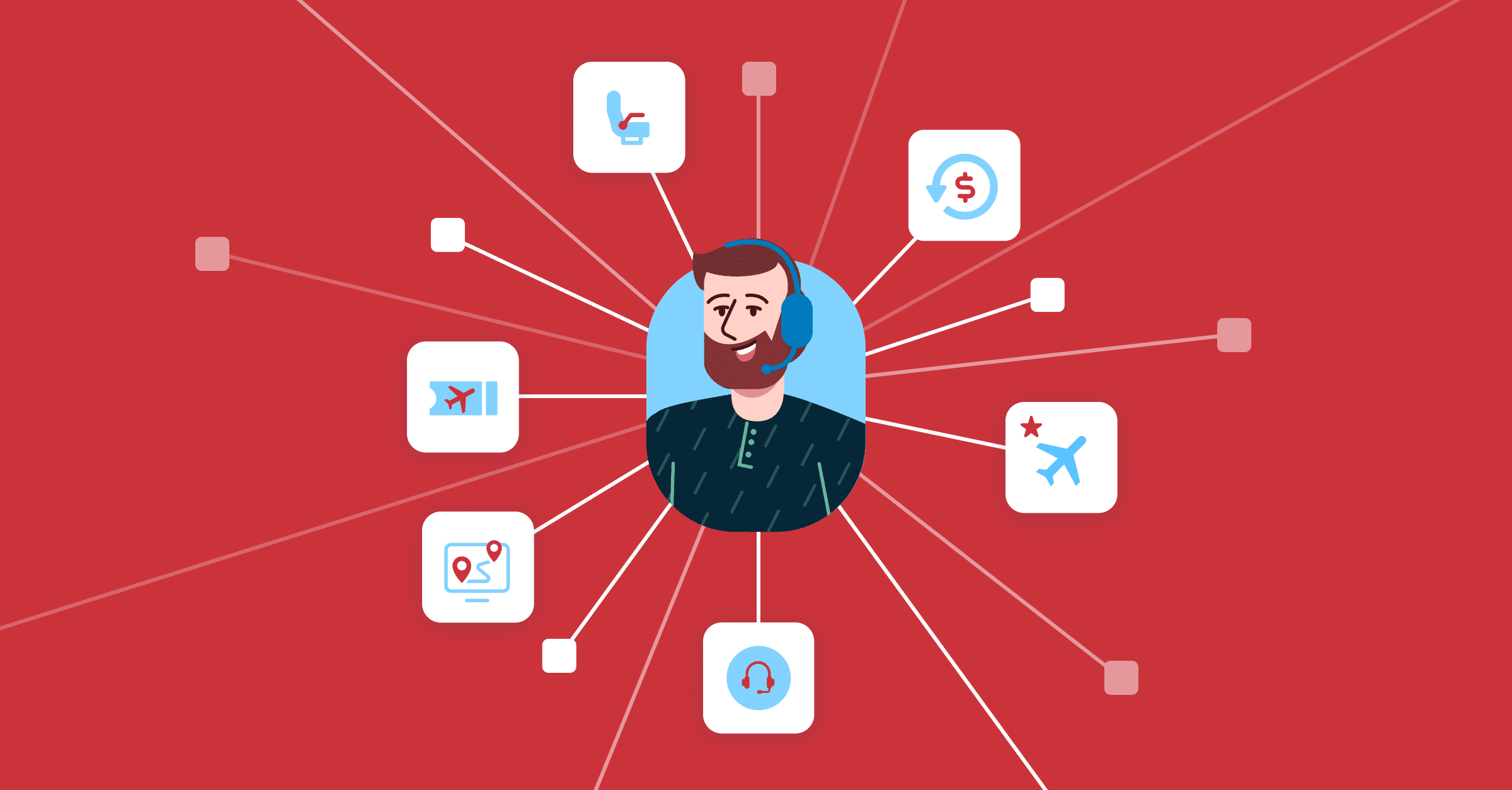 With American Airlines removing 40% of its fares from traditional distribution channels on April 3, partnering with a corporate travel platform that is NDC-ready is more important than ever before.
Being truly NDC-ready, though, means more than being able to book NDC fares. Readiness also includes supporting self-service changes, enabling cancellations post-ticketing, and seamless servicing performed by trained agents. 
Spotnana is built from the ground up to deliver unparalleled experiences to business travelers through direct NDC connections with airlines.
A new modern architecture for travel
The travel industry has relied on dated technology for decades. Spotnana was created to modernize this infrastructure and power a new generation of traveler experiences.
From day one, we designed our architecture to support travel content from sources beyond the EDIFACT data standard for airline content that has been used since the 1980s. Airlines were working to move to NDC, which offers much more flexibility and opportunities for personalization, and low cost carriers were successfully distributing content outside of the major Global Distribution Systems (GDSs). 
We created our own Content Engine to manage this fragmented distribution landscape. As a result, we're able to take in content from any source, normalize data for consistency, and display the best options in an easy-to-use shopping experience featuring rich content. Traditional online booking tools were built around the EDIFACT standard and struggle to seamlessly support multiple content sources.
We created our own System of Record for managing travel data, as well. Traditional travel management companies manage booking data in the GDS in the form of PNR comments and use a combination of scripting tools and manual quality checks to ensure the right data is in place. Booking changes require running additional scripts and manual processes. Updating this system to support NDC content has proven to be very difficult.
Spotnana's System of Record features an extensible data model that is more flexible than the traditional GDS passenger name record (PNR). We have eliminated the need for PNR comments, scripting, and manual quality checks. This makes it much easier for us to manage all aspects of NDC bookings including self-service changes and cancellations. We also provide travel managers with integrated real-time analytics for all of their program's travel activity regardless of the channel a traveler books through.
With our Booking Engine, we manage all the automation and business rules around corporate travel programs including policies, negotiated rates, fare rules, and loyalty program status. We enable corporations to have a seat at the table to negotiate custom fare bundles and corporate discounts. We automatically apply a traveler's loyalty status during the booking process, so there's never a need to go elsewhere to access loyalty benefits. 
Spotnana's architecture also includes an Agent Desktop and an Online Booking Tool. Since both of these user interfaces are built on one platform, the same capabilities for booking, changing, and canceling NDC fares are available to everyone. Our travel agents are able to instantly access profile, policy, and booking history data, allowing them to provide personalized service to travelers for all types of fares, including NDC.
Spotnana's direct NDC integration with American Airlines was the deepest integration that had been built with American when it was released in September 2022, and we have continued to innovate together over time. Other direct NDC integrations are in the works and will be available shortly. 
Building direct integrations gives us the flexibility to take advantage of everything NDC has to offer and partner with airlines on ongoing innovation around NDC and beyond. Our integration with American, for example, includes one-click enrollment in the AAdvantage loyalty program for new members, an industry first. You can watch a full walkthrough of our NDC integration with American Airlines featuring Spotnana VP of Partnerships Johnny Thorsen below:
Built to provide choice
While Spotnana's NDC integrations provide the widest possible set of options to travelers, travel managers still have full control over their travel program's guidelines and rules.
Our powerful travel management tools let travel managers determine which suppliers are preferred and which travel options are bookable by their travelers. Our intuitive policy management capabilities allow travel managers to set guidelines based on cost and fare classes as well as apply configurable rules related to lowest logical fares (LLF), and more.
Spotnana's Online Booking Tool will never bias content or hide travel options from travelers. Travel managers can even choose to show out of policy options in a traveler's shopping display, along with the reasons why certain fares can't be booked. By embracing transparency, travel managers can drive trust and adoption for their travel program.
Architecture designed for innovation
The gradual adoption of NDC is just one of many changes that are playing out in the travel industry. There are tremendous opportunities to improve traveler support during disruptions, tickets involving multiple airlines, sustainable travel choices, and more. 
Spotnana was architected with all of this in mind and will continue to be at the forefront of innovation in the travel industry.
Want to learn more about how Spotnana's industry-leading architecture and NDC connections can improve your travel program? Request a demo today.