Transform Your Travel Program With Personalization
October 27, 2022
Categories
Innovation,Travel Management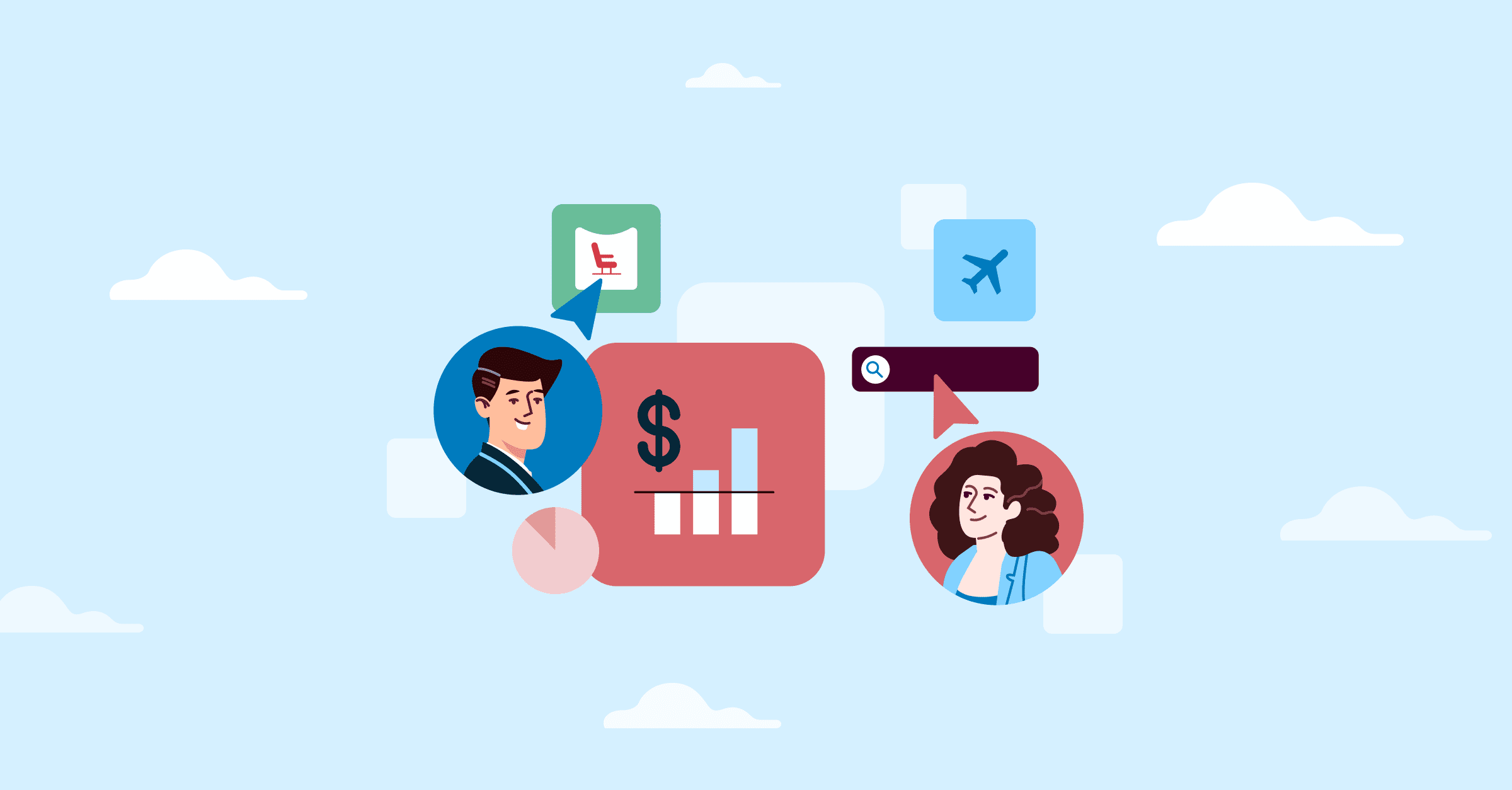 We're all used to personalized experiences in our personal lives as consumers. 
Recent research finds that personalization is not just important to delivering elevated experiences, but getting users to use a service at all. 
Seventy-one percent of consumers expect companies to provide personalized shopping experiences and 76% are disappointed when they don't receive a personalized experience, according to McKinsey's Next in Personalization 2021 report. Key to this evolution are expectations for an easy-to-navigate shopping experience and relevant recommendations.
Personalization, though, has been slow to reach business travel. The legacy technology stack used by travel management companies makes it difficult to maintain a consistent view of how individual travelers behave and show travelers the travel inventory they really want. This leads to travelers looking outside their approved booking tool for the best prices and options, creating leakage in a travel program.
Giving your travelers a personalized experience built on modern technology is key to making your travelers more satisfied and increasing savings for your travel program in the process.
Spotnana is built to put travelers first and brings a new level of personalization to corporate travel. Our cloud-based Travel-as-a-Service Platform modernizes the industry's architecture to provide a delightful, personalized shopping experience to travelers within the structure of your company's program, policy, and negotiated rates.
Spotnana brings a broad and growing range of personalized innovations to business travelers, including:
Fares with elevated offers: Connect your travelers with the best offers from travel suppliers that include amenities, ancillaries, and perks.

Traveler loyalty benefits: Your travelers receive the same benefits they'd get when booking directly with an airline.

User-specific travel search and discovery: Traveler search reflects corporate preferred suppliers, corporate negotiated rates, preferred amenities, and more.

Negotiated rates for travelers: Rates and packages from your preferred suppliers are promoted both when a traveler books a trip and when agents book on a traveler's behalf. 

Personalized global service: Spotnana travel agents have access to a traveler's preferences and past travel behavior for seamless personal service inside your travel program's structure.
To find out more about how personalization can transform your travel program, download our eBook: How to Increase Savings and Traveler Satisfaction With a Personalized Travel Shopping Experience.
Personalized corporate travel
Learn how personalization can transform your travel program.