Top 5 Benefits of Modern Corporate Travel Booking Platforms 
June 07, 2023
Categories
Travel Management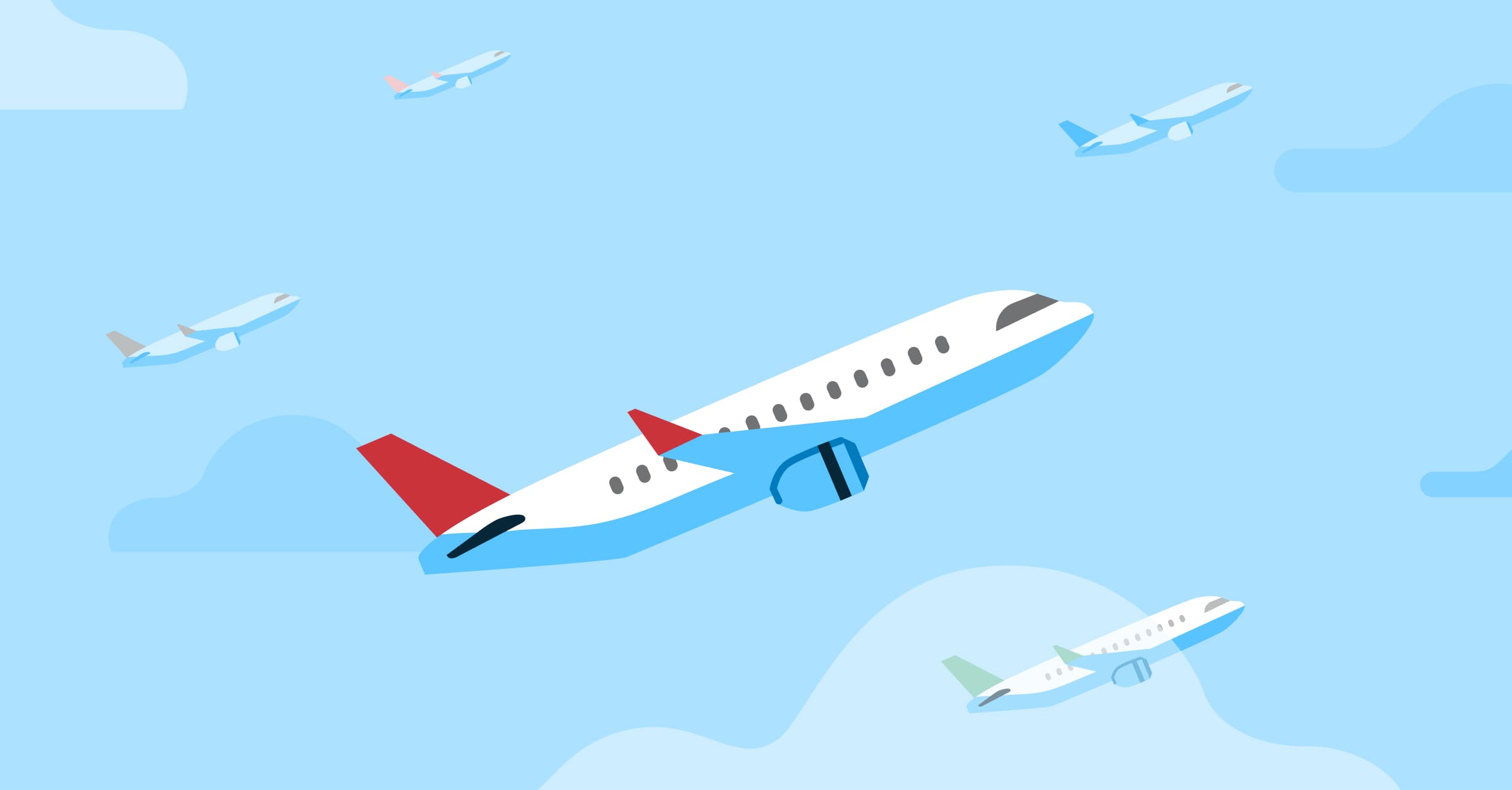 It's hard to imagine, but it wasn't that long ago that business travelers only had one option when it came to booking a flight or a hotel room. They had to pick up the phone and speak to an agent at their company's travel management company (TMC). If plans changed, that too would mean a call. 
Things changed when the first corporate travel booking platforms for travelers to self-book launched in the 1990s. The ability to self service bookings caught on and others later followed. While they were a great leap forward at the time, these travel booking platforms haven't changed much over the years. They rely on outdated technology and their user interfaces haven't kept pace with the innovations introduced by consumer-oriented online travel agencies (OTAs).
Modern corporate travel booking platforms that are built with a new infrastructure unlock better booking experiences, unprecedented self-service capabilities, opportunities to save by selecting the best options for your travel and more. Read on to find out the top five benefits of modern corporate travel booking platforms like Spotnana and the advantages they offer over prior generations of technology. 
Increased travel policy compliance 
A robust travel policy is important for saving time, minding budgets, and protecting travelers. A policy is just a document, however, if a company doesn't effectively communicate and enforce it. 
This is where corporate travel booking platforms are a game-changer for travel programs. 
With a modern platform, your company's travel policy can be directly configured into the booking platform. This helps ensure that a traveler stays within policy every time they plan a trip. Spotnana supports dynamic travel policies with configurable rules to determine what is in or out of policy for a specific set of search results. This eliminates the need to modify policies every time there's a short term fluctuation in prices or available inventory for booking. 
With Spotnana, admins can configure policies that "gray out" some travel options, allowing them to be seen but not booked. This ensures effective guardrails are in place while maintaining trust with travelers that the corporate online booking platform has comprehensive inventory.
Modern data architecture makes it easy to configure out-of-policy booking codes and custom questions that capture data during the booking flow. This data delivers greater insight into how, why, and when your employees travel for work. 
Consolidating travel on a single corporate travel platform allows travel managers to make changes to their travel policy based on the needs and behavior of travelers. Access to real-time data also helps travel managers solve disruptions, negotiate with preferred suppliers, and enhance duty of care for travelers. 
This gives time back to company administrators who no longer have to try to work backwards from expense or corporate card data to find out where and how employees are traveling. 
Better traveler experience
Travel managers often describe legacy corporate booking platforms as glitchy, slow, and difficult-to-use. 
Next-generation corporate travel booking platforms provide a modern user experience and include elements of personalization, such as enabling travelers to apply their loyalty benefits when selecting a seat on a flight. 
Spotnana offers self-service change management, empowering travelers to modify or cancel travel arrangements without any agent assistance.
When support from an agent is needed, Spotnana agents are able to deliver rapid, personalized service because they use the same underlying platform as the traveler and have real-time access to traveler profiles, policies, and trip history.
With modern corporate travel booking platforms, business travelers have the same benefits of a consumer travel site — a clean user-interface delivering a wide array of options —  with everything they need to arrange and manage their trip on their own. They don't need to browse multiple supplier or OTA sites to find what they need or feel they're getting the best deal. 
The best travel content
An online booking platform is only as good as the content available within it, which is where legacy platforms have struggled. Legacy corporate travel booking platforms aren't designed to bring in  content from all available sources and in other cases they hide options, causing travelers to book elsewhere and ignore their company's corporate travel policy.  
Modern corporate travel booking platforms like Spotnana, however, provide travelers with comprehensive global travel inventory at competitive prices inside an elegant interface. Spotnana sources content from GDSs, OTAs, aggregators, direct NDC integrations with top airlines, and other direct connections with suppliers. 
NDC-enabled platforms also give companies the ability to negotiate personalized offers and amenities for travelers, minimizing the reasons that a traveler will reserve a flight outside their company's booking platform. 
Simplified travel management
With many legacy corporate travel booking platforms, travel managers lack the ability to manage key administrative responsibilities on their own. Requests need to be submitted to a TMC partner, instead, and it may take weeks or months to implement changes.
Spotnana empowers travel managers to manage all aspects of their corporate travel program on a self-service basis. Our platform includes advanced policy configuration, creation of custom fields for capturing data, controls for highlighting preferred suppliers in search results, support for all major forms of payment, and more.
Spotnana is deployed as a single global instance, as well, making it possible to add new legal entities in seconds and apply policies with a few simple clicks. Global analytics data is available in real-time with no data cleansing, normalization, or integration required to gain insights into global travel program performance.
Increased travel cost savings
For most travel programs, managing travel spend is a top priority. Unfortunately, legacy corporate travel booking platforms often drive higher costs by causing travelers to book elsewhere to find inventory that is missing or hidden. 
Most corporate travel booking platforms also lack robust self-service capabilities and force travelers to request expensive assistance from agents. 
Modern platforms, like Spotnana, increase policy compliance by eliminating the reasons travelers want to book on consumer and supplier websites. Travelers using Spotnana are able to find comprehensive content at competitive prices in one place, apply their loyalty benefits during the booking process, and manage changes and cancellations on their own. Customers can do so much on their own that we have eliminated fees for contacting Spotnana agents.
Travelers can apply unused tickets during the booking process, which can amount to as much as 5% of corporate travel spend. 
Change can be hard but the risk of staying with an outdated system that limits access to content, makes it hard for travelers to self-service, and results in expensive support calls is far greater than the difficulty of making a change. The benefits of switching to a modern corporate travel booking platform will ultimately save your company money and lead to happier travelers. 
To learn more about how Spotnana's Travel-as-a-Service Platform can benefit your business, schedule a demo today.