Why Travelers Book Out of Policy and Off Platform
November 07, 2022
Categories
Travel Management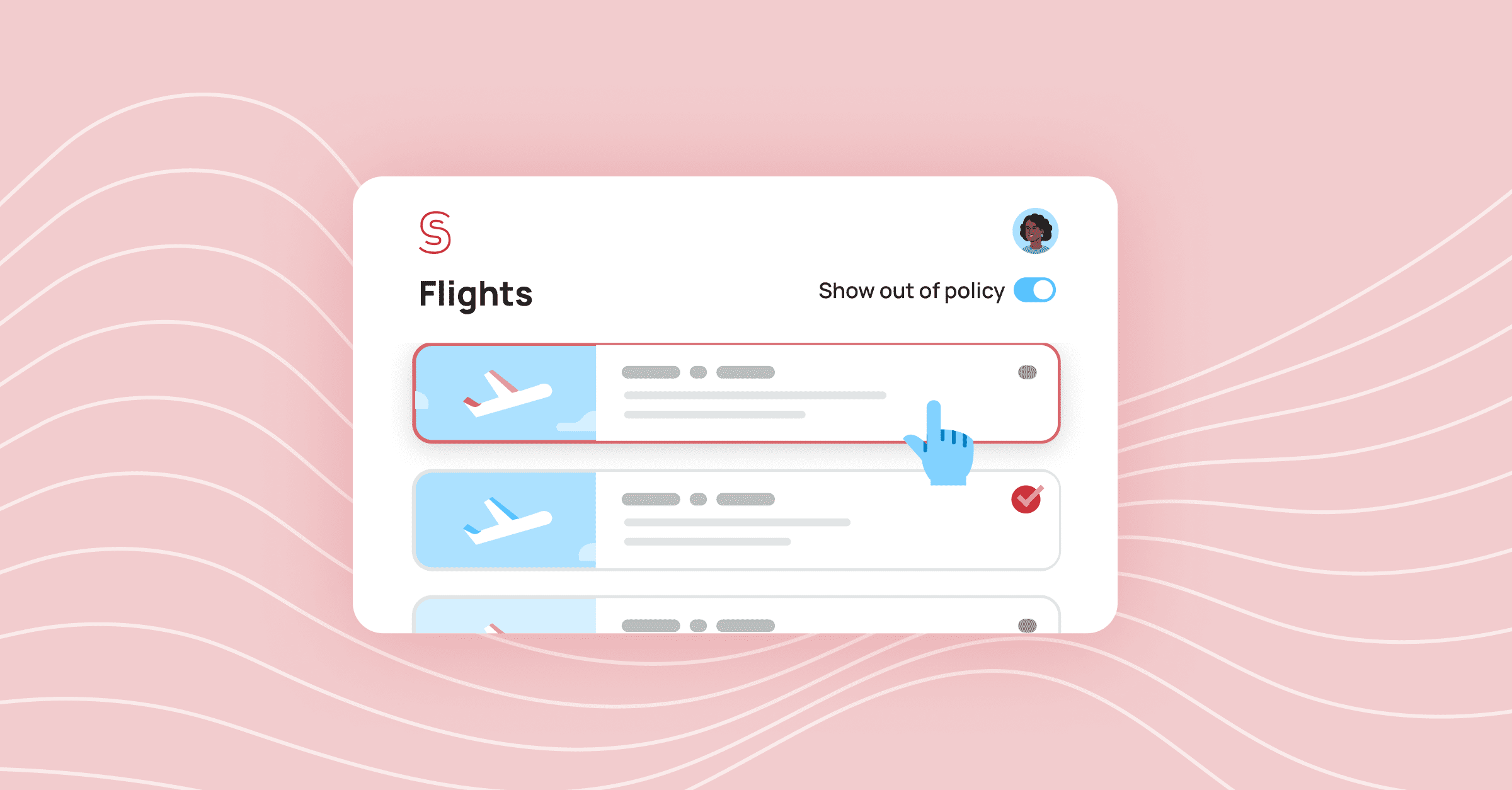 When business travelers ignore their travel policy and book outside of approved channels, it drives up costs and leads to a poor experience for your employees.
This phenomenon in corporate travel is known as leakage. Leakage happens when travelers book outside of the corporate policy or approved channels, such as booking directly with suppliers or using consumer online travel agencies.
While there are a number of reasons why business travelers choose to book off platform, the most common ones include finding better deals elsewhere and having a poor travel experience through their company's preferred booking solution.
Two-in-five U.S. business travelers admit to booking out of policy, according to research, and do so primarily when they can't find the options they want. Travel policy compliance tips must account for traveler behavior and fixing the reasons travelers break policy guidelines.
Here are the top three reasons why business travelers book out of policy, and what you can do to prevent it.
Business travelers don't get their loyalty benefits
One of the most common reasons business travelers book outside policy is to have access to their supplier loyalty benefits.
When a traveler books through their company's preferred booking solution, they often don't earn points or perks with travel providers, like hotel chains or airlines. These rewards programs provide valuable benefits for travelers such as upgrades and cheaper trip options.
Travelers also don't have their loyalty status reflected when booking, so they don't have access to choose seats and hotel rooms they should.
By enabling business travelers to access their loyalty benefits within your corporate booking tool, you can ensure these experienced and high-volume travelers stay within policy and book trips where they should. You're fixing a key reason why business travelers book out of policy and providing an elevated experience in the process.
With Spotnana, you can ensure that frequent flyers get access to the perks and entitlements they deserve inside a personalized booking experience that also reflects their personal preferences including favorite airlines, preferred seat location, and more.
Business travelers can't find all fare options
Business travelers can sense when they aren't seeing the best fare options inside their corporate travel booking experience. It's easy for them to search consumer sites, online travel agencies, and metasearch sites, leading them to book off platform. Making sure your travelers can find the best fares is essential when it comes to travel policy compliance tips.
This can be frustrating for your employees when something goes wrong and their trip is disrupted. It also drives up costs for your travel program as travelers end up paying more than they need to and don't take advantage of your program's negotiated rates and fares.
To prevent this, you can provide multiple booking options in a single corporate travel solution. This means that business travelers can find the right flights, hotels, or car rentals with their preferred suppliers while staying within policy.
Spotnana pulls fares and rates from a variety of content sources including global distribution System (GDS), aggregators, consumer booking sites like Booking.com and Expedia, and direct NDC-enabled connections with airlines. We provide the option to show but not allow specific content as well, giving travelers a comprehensive view of available travel options even if policy prevents them from booking an option.
Our deep integration with American Airlines, for example, provides access to seat maps based on loyalty status, the ability to book all fares found on the AA website, and more. Travelers can even make self-service changes and cancellations using the Spotnana app and booking tool, giving them unprecedented flexibility when they need it.
Business travelers find better offers on consumer booking sites
When business travelers book online using consumer booking sites, they may find deals that look cheaper than what they can find in their corporate booking tool. 
These fares, particularly basic economy fares or flights on low-cost carriers, may not include elements like checked bags or the ability to select seats, leading to added costs tacked on to a trip. This is a significant form of leakage that adds costs to your travel program and makes it harder for you to negotiate deals with suppliers.
To prevent this leakage from happening, you can provide a travel experience that gives business travelers all of the options available in consumer booking sites inside your company's preferred booking solution.
At Spotnana, we provide airfares and hotel rates from consumer sites including Expedia and Booking.com. Combined with our access to global distribution systems and our direct connections with suppliers, your travelers receive access to the widest array of available travel inventory along with your travel program's negotiated fares.
Want to learn more about why business travelers book out of policy? Read the guide to reducing corporate travel costs.